Why do we choose lightning earphone?
Jul. 11, 2017
The build quality of the new lighting earphone is almost exactly the same. The same white shiny plastic is found on the earbuds, along with the same inline remote connected via the same rubber wire enclosure.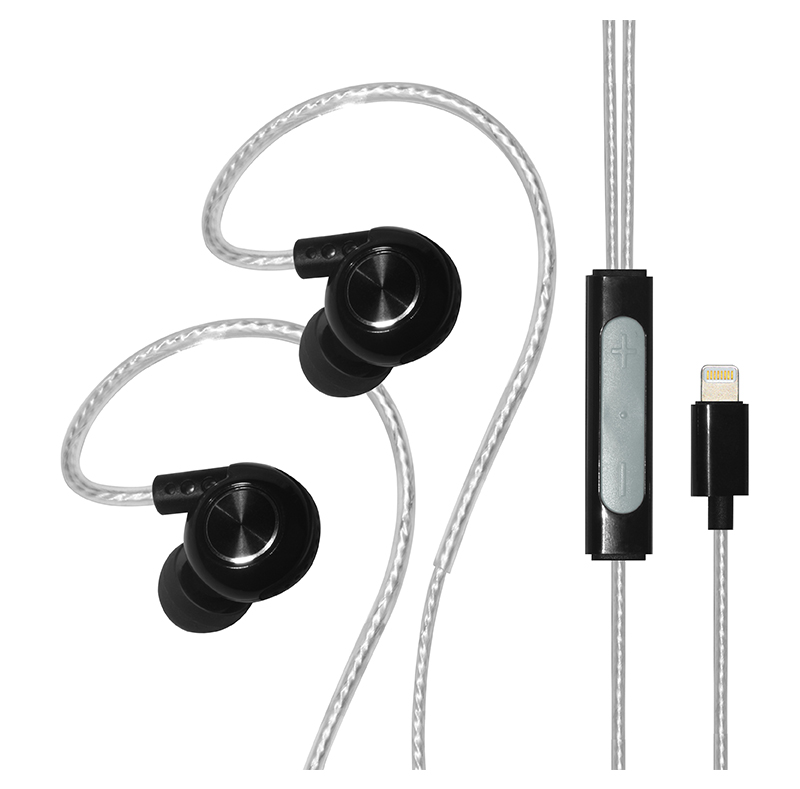 However, there are two notable differences between the lightning earphone and the regular earphone with the 3.5mm headphone connector:
The Lightning connection replaces the 3.5mm connection. This is the most obvious change. It means that new earphone will only work with Lightning-enabled devices like iPhones, iPads, and the iPod touch (but not iPod nano). Inside the Lighting connector housing is a tiny digital-to-analog converter (DAC), which was revealed during a teardown by a Vietnamese website last week.
The Lightning earphones are a little over three inches longer than the old earphone with 3.5mm headphone jack.